The Horrors Of
Being Buried Alive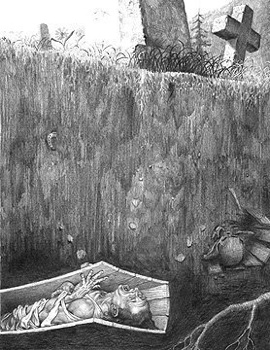 If you end up in Hell... There will be no water, no sunlight, no fresh air, no love, no delicious food and no escape, you will be BURIED ALIVE, entrapped in a concealed place of horror; There will only be eternal torment, fire, smoke, suffering, sadness, loneliness, anger, bitter regret, pain and darkness!!!

Do you think Hell is a joke, a myth, a fairy's tale? Are you foolish enough to take that high risk, betting that the Holy Scriptures are untrue?
Billions Of People
Are Going To Hell!!!
(On average 313,111 souls plunge into Hell daily!)
The Sad Eternal Damnation Of Apple's Steve Jobs
They Have Moses and the Prophets; Let Them Hear Them!
Why Do Men Go To Hell?
(by Pastor Curtis Hutson)
Hell Is More Than Fire
(by Pastor Ralph "Yankee" Arnold)
---
Where Is Hell?
Isaiah 14:9, "Hell from beneath is moved for thee to meet thee at thy coming: it stirreth up the dead for thee, even all the chief ones of the earth; it hath raised up from their thrones all the kings of the nations."
If you're not saved by God's grace, you're going straight to Hell; Grace is not cheap, it's completely FREE!
Is There A Hell? (Dr. Jack Hyles)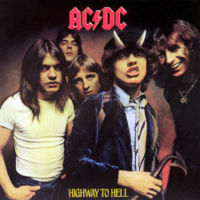 ACDC's Brian Johnson Wants a God Who'll Look After Him
Is There A Hell?
(MP3 sermon by Pastor Jack Hyles)
Who Is In Hell?
(MP3 sermon by Pastor Jack Hyles)
Why Hell?
(MP3 sermon by Pastor Jack Hyles)
NOBODY IS LAUGHING IN HELL
(MP3 by Evangelist Phil Kidd)

"In flaming fire taking vengeance on them that know not God, and that obey not the gospel of our Lord Jesus Christ." —2nd Thessalonians 1:8

Is Hell For Real? - Part One | Part Two
(needful preaching by Pastor Ralph "Yankee" Arnold)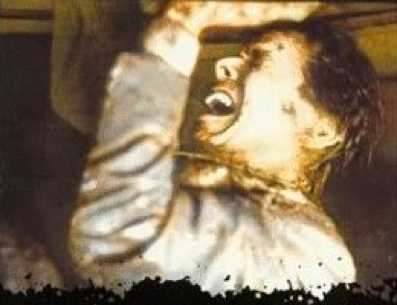 Matthew 23:33, "Ye serpents, ye generation of vipers, how can ye escape the damnation of hell?"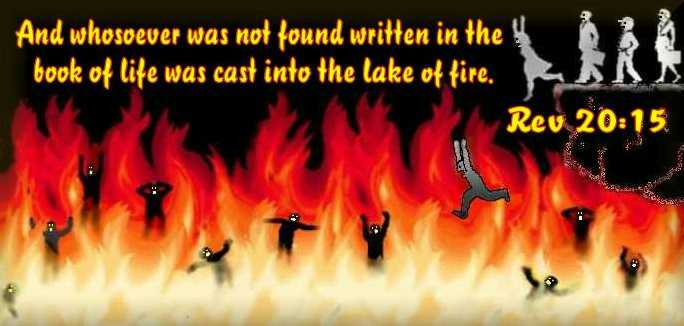 Luke 16:23-25, "And in hell he lift up his eyes, being in torments, and seeth Abraham afar off, and Lazarus in his bosom. And he cried and said, Father Abraham, have mercy on me, and send Lazarus, that he may dip the tip of his finger in water, and cool my tongue; for I am tormented in this flame. But Abraham said, Son, remember that thou in thy lifetime receivedst thy good things, and likewise Lazarus evil things: but now he is comforted, and thou art tormented."

How I Know There Is A Hell
(by Pastor Danny Castle)

Did Bill Wiese Really Go To Hell?

Isaiah 5:14, "Therefore hell hath enlarged herself, and opened her mouth without measure: and their glory, and their multitude, and their pomp, and he that rejoiceth, shall descend into it."

How To Escape The Wrath To Come
(Peter Preaches The Simple Gospel)

The Torments Of Hell
(by Pastor Curtis Hutson)

Deuteronomy 32:22, "For a fire is kindled in mine anger, and shall burn unto the lowest hell, and shall consume the earth with her increase, and set on fire the foundations of the mountains."

What If You Had Just 6 Months To Live?

Warning: How Did You Get Saved?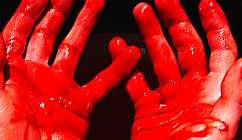 Don't Let Phony Christians
And Churches Send You To Hell

Don't Go To Hell From Here
(MP3 sermon by Pastor Jeff Owens)

What If You Had Just 6 Months Left To Live?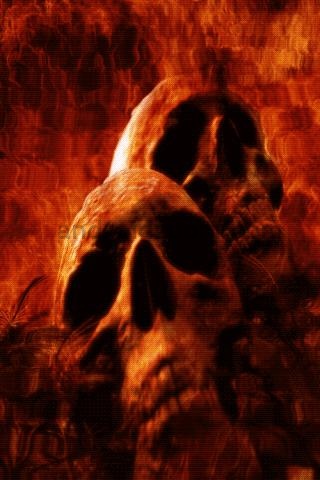 Life is short, Hell is hot,
and eternity is a long time!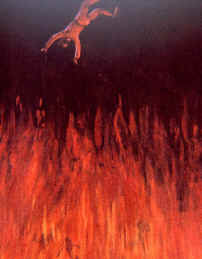 Psalms 9:17, "The wicked shall be turned into hell, and all the nations that forget God."
But you say, "The story in Luke 16:19-31 about the rich man and Lazarus is just a parable, it's not a true story! Hell comes from the Hebrew word Sheol (hell), which just means 'grave'." If that be true, then why does Psalms 9:17 plainly tell us that "THE WICKED" shall be turned into Hell. If hell were merely "the grave," then this Scripture would make absolutely no sense, because the righteous also go to the grave. What would be the significance of God saying that "THE WICKED" shall be turned into HELL? Clearly, the wicked and the righteous do NOT go to the same place, and Hell means much more than just a filled grave hole.
A BIBLICAL EXAMINATION OF HELL
(an excellent exegesis of Hell
by Dr. Max D. Younce)
Beware Of Claims Of
"Near Death Experiences"
(Dr. Rawlings appeared with nuts on TBN!)
No Rest In Hell | No Time In Hell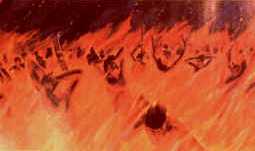 Religion—The Fastest
Way To Go To Hell!!!
DEMONOLOGY
(by Pastor Curtis Hutson, 1934-1995)
THE HALLS OF HELL
(MP3 sermon by Pastor Danny Castle)
Why People Go To Hell
(MP3 sermon by Pastor Danny Castle)
Six Surprises Waiting In Hell
(MP3 sermon by Pastor Danny Castle)