Joel Osteen, Fox News, Mocking Prayer And Ignoring The Truth
The shortest distance between a problem and a solution is the distance between your knees and the floor. The one who kneels to the Lord can stand up to anything.
---
"Satan trembles when he sees the weakest saint upon his knees."
—William Cowper
"Confess your faults one to another, and pray one for another, that ye may be healed. The effectual fervent prayer of a righteous man availeth much."
—James 5:16
A good man is a godly man!
---
Prayer works—one way or another— prayer works!
Hebrews 4:16, "Let us therefore come boldly unto the throne of grace, that we may obtain mercy, and find grace to help in time of need."
Prayer & Friendship
(an awesome, life-changing, MP3 sermon by Attorney David Gibbs, Jr.)
Always Be Thankful For God's Blessings!
Our Faith Is Measured By Prayer!!!
(1st Thessalonians 3:10, "Night and day praying exceedingly...")
Prayer Is Labor Which Brings Heavenly Rewards
Prayer shows that we cannot handle things on our own!
I'm enjoying God enjoying
my fellowship with Him!
Why doesn't God answer my prayers? ... He gives us the answers we'd ask for if we knew what He knows.
One Of The Main Reasons Why You Don't Get Your Prayers Answered
(MP3 by Dr. Jack Hyles)
"God in answer to prayer, knows what He's doing. Hey! Hey! Our generation has forgot, that we're in touch with a holy God, that knows the hearts and minds of men—He knows what everybody that walks in that door needs, and He is able to meet that need—The preaching of the Word of God!"
SOURCE: Pastor Danny Castle, a quote from the classic sermon, "Why We Go To Prayer Meeting!"
"The closer you get to God, the closer you get to the Devil." —Pastor Danny Castle (sermon, From A Wretch To A Winner!!)
"I find then a law, that, when I would do good, evil is present with me. ... O wretched man that I am! who shall deliver me from the body of this death?" —Romans 7:21 and 24
Don't ever think you've arrived! Never think you're holy or sinless. The best Christians can live above reproach, but NO ONE can live above sin. If there's anything good about me, it's the precious Lord Jesus Christ! Amen!
Don't Forget The Hindmost
(awesome MP3 sermon by Dr. Hyles)
Prayer is our dependence upon God.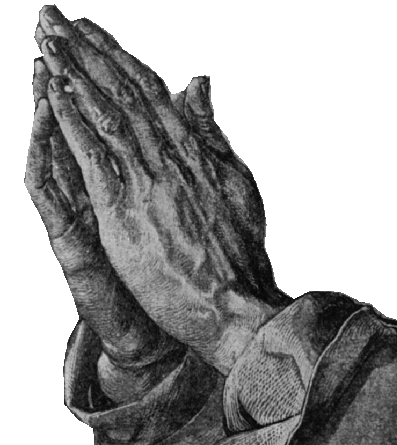 PRAY FOR WEAKNESS
2nd Corinthians 12:9, "And he said unto me, My grace is sufficient for thee:
for my strength is made perfect in weakness.
Most gladly therefore will I rather glory in my infirmities, that the power of Christ may rest upon me."
The Secret Place
(MP3 by Attorney David Gibbs, Sr.)
It's Ok Not To Know
What To Pray, Just Pray!
The Problem With The Movie 'WAR ROOM'
Luke 11 (a helpful lesson)
Prayer is letting God know that we know we need Him!
"There's a heap of sin hidden behind prayer." —Dr. Jack Hyles, from sermon, "The Dividing Asunder Of Soul & Spirit."
"How proud are your thoughts?... I've always believed, that, when people don't pray it's a sign of pride, because evidently then they think they can do it themselves! Humble people are praying people! Why? They know they have to have God!" —Pastor Jeff Owens, "Deceived."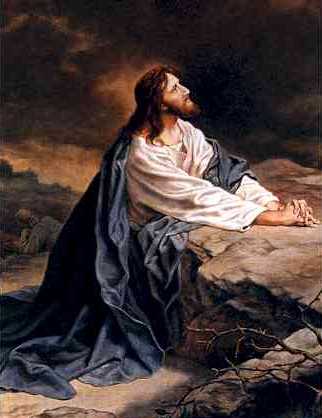 James 4:2, "...ye have not, because ye ask not..."
What blessings have we all forfeited by not praying? One of the most horrible thoughts I have is one day hearing God say, "You could have had all these blessings and helps, but you didn't pray."
James 4:6, "But he giveth more grace. Wherefore he saith, God resisteth the proud, but giveth grace unto the humble."
Proud people don't pray!
Psalms 90:8, "Thou hast set our iniquities before thee, our secret sins in the light of thy countenance."
('secret sins' is deliberately doing wrong!)
If You Stop Praying Because God Doesn't Answer, You Are Walking By Sight Instead Of By Faith
WE GROW IN GRACE,
NOT IN STRENGTH
Your Answer To Whatever
(MP3 sermon by Dr. Jack Hyles)
The Problem With The
Movie "WAR ROOM"
Nehemiah Prayed To God Before Answering The King's Question