The Simplicity Of Christ Versus John MacArthur's Hard Gospel
By David J. Stewart | May 2019
Galatians 1:6-7, "I marvel that ye are so soon removed from him that called you into the grace of Christ unto another gospel: Which is not another; but there be some that trouble you, and would pervert the gospel of Christ."
One of the most dangerous false teachers of our generation is Pastor John MacArthur of the Grace Community Church in California. Dr. MacArthur errantly states concerning getting saved:
"The narrow gate is hard to find and hard to go through, because it demands: denial of self, denial of self-righteousness, recognition of sin, full repentance, submission to Christ, commitment to obey Him, and follow Him no matter what the cost!" —Pastor John MacArthur, a quote from his sermon titled, "Saved Or Self-Deceived, Part One" (time: 4:25 in YouTube sermon video)
Let's list the SEVEN requirements for salvation which Mr. MacArthur just mentioned:
Denial of self
Denial of self-righteousness
Recognition of sin (this one is Biblical)
Full repentance
Submission to Christ
Commitment to obey Christ
Follow Jesus (no matter what the cost)
Ladies and gentlemen, NONE of that is "THE GOSPEL." The 'GOSPEL' (or, 'GOOD NEWS') is about Jesus Christ's DEATH on the cross, His BURIAL and subsequent bodily RESURRECTION three days later. This is "THE GOSPEL" according to the apostle Paul in 1st Corinthians 15:1-6. Mr. MacArthur doesn't mention any of this in his requirements to make it thru the narrow gate. The ONLY requirement for salvation is to recognize your need as a GUILTY SINNER. What do we need? We need the precious Savior, Who has the nail-scared hands and feet! Romans 3:19, "Now we know that what things soever the law saith, it saith to them who are under the law: that every mouth may be stopped, and all the world may become guilty before God." The hardest part about getting people saved is first getting them lost. Once a person recognizes their lost condition as a guilty sinner, then it is easy to bring them to Jesus Christ to be saved BY FAITH alone.
HOW THEY PRAYED
George Whitefield (1714-1770), the famous English evangelist, said, "O Lord give me souls, or take my soul!"
Henry Martyn (1781-1812), a missionary, cried as he knelt on India's coral strands, "Here let me burn out for God!"
David Brainerd (1718-1747), missionary to the North American Indians, declared, "Lord, to Thee I dedicate myself. Oh, accept of me, and let me be Thine forever. Lord, I desire nothing else; I desire nothing more." The last words in his diary, written seven days before he died, "Oh, come, Lord Jesus, come quickly. Amen."
Thomas a Kempis (1379-1471) said, "Give what Thou wilt and how much Thou wilt, and when Thou wilt. Set me where Thou wilt and deal with me in things as Thou wilt."
Dwight L. Moody (1837-1899)implored, "Use me then, My Saviour, for whatever purpose and in whatever way Thou mayest require. Here is my poor heart, an empty vessel; fill it with Thy grace."
John McKenzie (1835-1899) prayed thus when as a young missionary candidate he knelt on the banks of the Lossie: "O Lord, send me to the darkest spot on earth!"
John Nelson "Praying Hyde" (1865-1912), a missionary in India, pleaded, "Father, give me these souls, or I die."
Mrs. Sarah Comstock (1812-1843), a missionary in India, uttered this prayer of parting when she sent her children home, "Lord Jesus, I do this for Thee."
The main reason why tens of millions of churchgoers, have been deceived by the Devil nowadays concerning salvation, is because they have been listening to corrupt men, instead of SEARCHING THE SCRIPTURES as Jesus commanded us in John 5:39, "Search the scriptures; for in them ye think ye have eternal life: and they are they which testify of me." Read for yourself dear reader how simple the Word of God is, clarifying what is necessary to be saved—simple childlike faith in the Lord...
Galatians 3:22-26, "But the scripture hath concluded all under sin, that the promise by faith of Jesus Christ might be given to them that believe. But before faith came, we were kept under the law, shut up unto the faith which should afterwards be revealed. Wherefore the law was our schoolmaster to bring us unto Christ, that we might be justified by faith. But after that faith is come, we are no longer under a schoolmaster. For ye are all the children of God by faith in Christ Jesus."
Now I ask you dear reader, where do all of John MacArthur's requirements fit into with this simple passage of Scripture? All I see that is necessary to be saved in the preceding Scripture passage is "FAITH"! That's it! The only recognition of one's sin that is necessary to be saved, is just enough to convince a sinner to BELIEVE THE GOSPEL. Even a small child can do that! Yet, notice what Mr. MacArthur, who is a ravening wolf in sheep's clothing, horribly says about children being saved...
"There is no such thing as a childhood conversion." —Pastor John MacArthur
Liar liar pants on fire! Deception abounds in the churches today! Oh how we have a great responsibility as true Christians, to proclaim THE GOSPEL with clarity to the local community, region and world...
"That payment that Christ made, He put it to your account... Do you realize the opportunity that God has given to us, to be able to 'GO INTO ALL THE WORLD.' And the thing that bothers people, is this thing about sin, because of the guilt that it brings, and all the wickedness that it brings; and you and I are the ONLY hope [of] the people in this world—God has left us here and we are their only hope, if we don't explain the Gospel and make it clear! —SOURCE: Pastor Ralph "Yankee" Arnold; a quote from his sermon, "A Study of Romans Chapter 10."
I cherish the following statement from Pastor Ralph "Yankee" Arnold...

"There is power in this Gospel message. Most people just don't know how to present it... The clarity of the Gospel is what makes it easy for them to believe." —Pastor Yankee Arnold, a quote from the excellent MP3 sermon titled, "WHY GRACE CAN SAVE THE WORST MAN!"

Here again is the damnable heresy that Pastor John MacArthur teaches to millions of people. Any time someone comes along preaching that salvation will "cost" you something, you know that minister was inspired by demons...

"Don't believe anyone who says it's easy to become a Christian. Salvation for sinners cost God His own Son; it cost God's Son His life, and it'll cost you the same thing..." [emphasis added]

SOURCE: Dr. John MacArthur, Grace To You, an updated quote from his book 'Hard To Believe', page 93.

Folks, that is not "the simplicity that is in Christ" (2nd Corinthians 11:3b). There is no "cost" to a sinner coming to Jesus Christ to receive God's gift of forgiveness of sins and eternal life. Romans 6:23, "For the wages of sin is death; but the gift of God is eternal life through Jesus Christ our Lord." Eternal life is a gift from God, which we RECEIVE by faith in the the Gospel of the Lord Jesus Christ. There is no other way of salvation (Acts 4:10-12).

"Who is John MacArthur? He is the one man in America doing more than anybody to destroy soul-winning churches!" —Dr. Jack Hyles (a needful quote from the MP3 sermon, "I Sojourn In Mesech")

The "simple" thing about salvation is that all you have to do to receive eternal life is to BELIEVE the Gospel. If you gladly receive the GOOD NEWS of Jesus Christ crucified on the cross, buried and bodily risen the third day, you are saved! Acts 2:43, "Then they that gladly received his word were baptized: and the same day there were added unto them about three thousand souls." (God will even save you if you grumpily receive the GOOD NEWS!) They were saved by gladly receiving the Good News of Jesus crucified, buried and risen. Then they were water baptized as a pubic profession of their faith. Notice that they were saved first, and then afterwards baptized with water. Salvation is BY FAITH alone. Galatians 3:2, "This only would I learn of you, Received ye the Spirit by the works of the law, or by the hearing of faith?" That is, when a person hears the Gospel preached, and they receive it by faith, placing their trust in that GOOD NEWS, they are saved. Believe the GOOD NEWS my friend and you are eternally saved!!!
"But there were false prophets also among the people, even as there shall be false teachers among you, who privily shall bring in damnable heresies..." —2nd Peter 2:1

END OF ARTICLE
"Our church is cold," complained a deacon to Dwight L. Moody (1837-1899).
"What can we do about it?" "Build a fire in the pulpit," ordered Moody!
---
"Every word in this Bible is inspired by God almighty!"
—Dr. Jack Hyles (a great quote from the classic sermon, "A Friend At Midnight.")
1st Peter 1:23, "Being born again, not of corruptible seed, but of incorruptible,
by the word of God, which liveth and abideth for ever."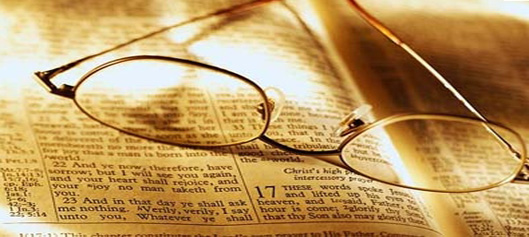 A man with two watches never really knows what time it is;
And a man with two Bibles never really knows what the Word of God is!!!
* * * * * * *
Americans Have Changed
"Give us this day our daily bread would once have been universally recognized by Americans as from the Lord's Prayer, but now likely as not it would be identified as a demand upon a welfare or public relief agency.
When Americans have changed this much, we shouldn't be surprised by how much America is changing."
"Feed your faith and your doubts will starve to death; but if you don't,
you're gonna feed your doubts, and your faith will starve to death!"
—a helpful quote by Pastor Ralph "Yankee" Arnold from the sermon titled: "1st John Made Simple"
---
"The mark of the child of God is that he loves everybody!"
(a beautiful quote from Pastor Jack Hyles' classic MP3 sermon, "FORGIVENESS")
"As a blind man has no idea of colors, so we have no idea of the manner by
which the all-wise God perceives and understands all things." —Isaac Newton (1642-1727)
God measures loyalty to Himself, not by expressions of feeling, but by service!
"A man can slip into hell with his hand on the door-knob of heaven." —Evangelist Billy Sunday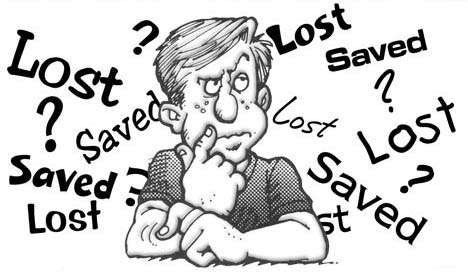 BELIEVE "THE GOSPEL" 2B SAVED!
Confession Is Never A Requirement For Salvation
Another Gospel Which Is Not Another (a red-hot MP3 by Dr. Curtis Hutson exposing Lordship Salvation)
"If you have to look at your life to prove that you are saved, it proves that you're not!"
—Pastor Ralph Yankee Arnold; an excellent quote from the awesome YouTube sermon titled, "Why Lordship Salvation is WRONG! | MP3."
---
Ye Must Be Born Again!
|
You Need HIS Righteousness!
|
Believe The Gospel