Why Do People Refuse To Admit They Are Wrong?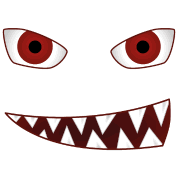 When someone like me stands up to wayward churchgoers, as a true friend does, telling THE TRUTH that they have been deceived by the Devil, they count me their enemy, as they did the apostle Paul. Galatians 4:16, "Am I therefore become your enemy, because I tell you the truth?" Telling the truth is a crime at Harvest Baptist Church on Guam. Harvest employs a bunch of BJU graduates. I attended their church for one year, but they drove me out because I was King James Bible only, and spoke up about their use of the Devil's Bibles. I spoke up about their preaching of another gospel. We are living in such perilous times that not only is Satan infiltrating the churches, but ungodly pastors are inviting him right into their group! Pastor John MacArthur is of the Devil. In many ways he is a brilliant Bible teacher, just so long as he avoids the topic of salvation!!! That makes him an unsaved modernist and a religious liberal. Evangelist Bob Jones Sr. warned us about these modernists and liberals.
Kindly, I have lovingly tried to help the Harvest Baptist Church on Guam since 2014. Most of their pastors have already quit, because the face of a coward is the back of someone's head as they run away from a battle. They don't care about truth. They resent me for trying to help them. They have a right to believe whatever they want at Harvest and Bob Jones College, but since they are influencing thousands of people (and that is their goal), we have a duty as Bible-believing Christians to "refute" (expose) every work of darkness (Ephesians 5:11). That includes the Devil's Bible revisions and the damnable counterfeit gospel of Lordship Salvation...
Titus 1:10-13, "For there are many unruly and vain talkers and deceivers, specially they of the circumcision: Whose mouths must be stopped, who subvert whole houses, teaching things which they ought not, for filthy lucre's sake. One of themselves, even a prophet of their own, said, The Cretians are alway liars, evil beasts, slow bellies. This witness is true. Wherefore rebuke them sharply, that they may be sound in the faith;"
Woe unto the Bob Jones' camp for betraying the truth! I was researching today why humans would rather go to every extreme rather than admit they are wrong...
"But when people are constitutionally unable to admit they're wrong, when they cannot tolerate the very notion that they are capable of mistakes, it is because they suffer from an ego so fragile that they cannot sulk and get over it — they need to warp their very perception of reality and challenge obvious facts in order to defend their not being wrong in the first place.

How we respond to such people is up to us. The one mistake we should not make is to consider their persistent and rigid refusal to admit they're wrong as a sign of strength or conviction, because it is the absolute opposite — psychological weakness and fragility."

SOURCE: Why Certain People Will Never Admit They Were Wrong
They are not being strong at Bob Jones University and Harvest Baptist Church on Guam, they are psychological weak and fragile, refusing to admit they have been very wrong on the Holy Bible and the Gospel. ...
This is why some people can't admit they're wrong

New York Post | By Jessica Leahy | November 20, 2018

They say it takes a big person to admit their mistakes, but for some people, saying they're wrong feels impossible.

Be it your partner, your boss or, God forbid, your in-laws, dealing with somebody who, even when faced with overwhelming evidence of a bungle, just can't cop blame can be frustrating.

But why do they do it? We've asked psychologist Dr. Tim Sharp, chief happiness officer at The Happiness Institute, to explain:

They don't value the truth

For some people, the fact is they "don't necessarily value truth and honesty," says Sharp.

"While I personally value truth and honesty, what I've come to learn, which I find hard to understand but it's just a reality, is that not everyone does value those things as highly as me," says Sharp. [emphasis added]
SOURCE: https://nypost.com/2018/11/20/this-is-why-some-people-cant-admit-theyre-wrong
Wow! Even a secular organization like the New York Post got it 100% right! Dr. Tim Sharp is absolutely correct—people DON'T VALUE THE TRUTH!!! I couldn't have said it any better myself. That is exactly what is wrong with Bob Jones University today. That is exactly what is wrong with the Harvest Baptist Church on Guam today. Money is what matters most to them. They would never admit such a shameful thing, but it is the honest to God truth! They rely upon the local church and associated Harvest Baptist Academy to put food on the table, pay their car loans, and keep a roof over their head. The church has a big sign at the entrance of their property which reads: "Helping People Develop A Heart For God." Ha ha ha! What a sad joke! Jesus told the Samaritan woman in John 4:24b that God can only be worshipped "in spirit and in truth." Since Harvest rejects THE TRUTH, they are worshipping God in vain. So also are the folks at Bob Jones University worshipping God in vain. You don't get saved by turning from your sins! You don't have to faithfully 'run the race' to complete the transaction of eternal life, as Dr. Steve Pettit heretically teaches. Jeremiah 5:31, "The prophets prophesy falsely, and the priests bear rule by their means; and my people love to have it so: and what will ye do in the end thereof?"
Somebody's got to care! I CARE! Right doctrine matters! Using the right Bible matters! The accuracy of the Gospel matters! Everybody and their dog are embellishing the Gospel nowadays, perverting it horribly. Harvest broadcasts 'Unshackled' programs by Pacific Garden Mission on their KHMG 88.1 FM radio station. Unshackled often perverts the Gospel. Someone needs to cry, "WOLF!" The Devil's job is to corrupt the Gospel every way he can, to blind the minds of lost people so they'll go to Hell forever. Most professed Christians today are not born-again believers; but rather, they are merely living the Christian life, and they are very defensive and quick to get upset at a truth-teller like me who corrects them. Well get upset Harvest Baptist Church on Guam, because I love you enough to care! Get upset at me Bob Jones University, because I love you enough to care! I LOVE YOU WITH GOD'S UNCONDITIONAL LOVE!!! Sadly, these people don't know a true friend when they see one, but one day in eternity they will, when God opens their stubborn eyes to THE TRUTH!
Calvinism is NOT the Gospel, and it is on the rise in fundamental Baptist colleges everywhere!!! I know a lot of folks from the Bob Jones' camp are upset with me for preaching against them, but they have been deceived by the Devil. The Devil's lie of Calvinism is rapidly spreading through fundamental Baptist circles, fueled mainly by the theological inclusivism of many of our Bible Colleges and seminaries. Bob Jones University is one of the primary offenders! God help us, our churches are in big trouble!!! Simply said, I know of several young graduates who have come out of Bob Jones who have this Calvinistic mentality, who did not enter with it. Moody Bible Institute openly admits on their website that they are "generally Calvinistic" in their teachings. It is apostasy! Sadly, John Calvin is burning in the fires of Hell, who taught the heresy of Baptismal Regeneration. Run away from anything having to do with John Calvin (1509-1564) and his teachings (aka, Calvinism)!!! God knows my heart, that I love everybody, and I am only trying to wake religious people up from their spiritual blindness. I am often reminded of a scene from the 1988 John Carpenter film called: "They Live," where a man literally has to beat his friend to get him to listen to reason! It is tragic that people are so easily deceived by religion.

False Prophets Are Very Dangerous Because People Like Them So Much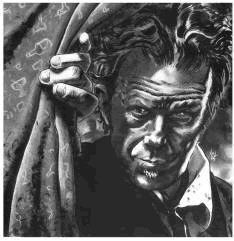 How did this happen? Pastor Jack Hyles explains:
We call him the neo-evangelical. ...These false teachers are usually likable people, and once we learn to like them, their doctrine will not be quite so bad. ...It is not believing right within the movement that makes one a fundamentalist; it is the withdrawal FROM the movement and returning to the original dogma, practices and convictions of the apostate group that gives one the title of fundamentalist. The basic difference is the degree of importance that one places on the doctrine of separation. [emphasis added] —Pastor Jack Hyles, a quote from my article titled, "New Evangelicalism."
John MacArthur is a very suave, dynamic and likable pastor. Likewise, Dr. Steve Pettit is very likable and a really nice guy. That makes these men extremely dangerous spiritually, because they are both completely wrong on the Gospel, teaching Calvinism. John MacArthur perverts the Gospel! These men pervert grace; therefore, they don't get grace from God!!! Adding even the slightest amount of human effort to the free gift of God negates it! When A Gift Is Not Really A Gift (Eternal life is an exchange, not a gift, at Bob Jones College). Dr. Bob Jones Sr. is brokenhearted, disgusted and angry up in Heaven, over the perversion of the Gospel at the college he started in 1927!!! Brother Jones is disgusted that the college he started bids Godspeed to hundreds of English Bible revisions. The Brooke Westcott and Fenton Hort Greek is corrupt!!!
The plan of salvation taught by Bob Jones University, John MacArthur, Steve Pettit, Sam Horn, Ray Comfort and John Piper is a completely different mindset, than the Gospel of free grace taught in the Holy Scriptures. In the true Gospel, Jesus paid our sin debt with His precious blood, and we are saved solely by trusting what Christ did for us (Hebrews 4:10-11). In the heresy of Lordship Salvation, something is required of you; namely, that you make full surrender, be willing to turn from your sins, commit your life to Christ, run the race, persevere in holiness and ministry, deny yourself, and follow Jesus no matter what the cost. I am not kidding or exaggerating folks! Read what Dr. Steve Pettit taught 2,700 BJU students in January of 2015. Steve Pettit preaches another gospel! Read what John MacArthur teaches! Bob Jones Sr. would have a heart-attack if he were still alive today, after he blew his college to smithereens with dynamite!!!
Dr. Bob Jones Sr. called them "crooked crooks" for corrupting the faith! Brother Jones is so right. Jesus called them "thieves and robbers" in John 10:1. If we had an expensive possession, we'd put it in a vault. We'd protect it. We'd guard it with all diligence! Yet, we sit back and let infidels come into our Bible colleges and churches, and WE PAY THEM, to steal the faith away from unsuspecting people! I'm talking about reprobate Pastor John MacArthur!!! Dr. Steve Pettit bids Godspeed to Mr. MacArthur and his sinister ministry! What is wrong with us today! Dr. Jones warned during his lifetime, that all across America infidels are infiltrating and corrupting our religious institutions. THEY SURE HAVE!!!

The Battle Of The Ages Is Over The Inspired Word of God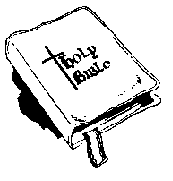 My ongoing spiritual battle with Harvest Baptist Church on Guam (aka, the Bob Jones University camp) is rooted in 'THE BATTLE OF THE AGES' (MP3 by Pastor Jack Hyles, 1994) between FUNDAMENTALISTS and EVANGELICALS...
"This isn't over Jack Hyles, this is over fundamentalism! These are evangelicals fighting fundamentalists—that's what it's all about; and their effort is to destroy Hyles-Anderson College. Over my dead body they'll destroy Hyles-Anderson College; and their effort is to destroy the First Baptist Church of Hammond, Indiana; and I'll go to the finish before I'll let it happen! That's what's going on!" —Dr. Jack Hyles, a truthful quote from the needful sermon, "Weathering The Storm!"
These modern Bible revisions teach another gospel. Professed Christians by the millions are being woefully deceived by Satan! Young people are being robbed of their faith and sent to Hell, by the counterfeit plan of salvation which requires them to "repent and be willing to turn from your sins" (BJU's Statement of Faith) to be saved! Dr. Bob Jones Sr. warned everyone about modernists and religious liberals!!! These are dangerous wolves in sheep's clothing!!!
I love the people, staff and pastors at Harvest so much. God knows my heart. Unfortunately, I am paying the price for telling THE TRUTH!!! I am outside the gate with Jesus!!! The pastors of Harvest Baptist Church on Guam shamefully drove me out in 2014, and have ostracized, shunned and rejected my repeated humble requests since 2017, to please let me attend the church so I could simply have a church family. They have cold-heartedly told me to "Go elsewhere" (their exact words). I am suffering reproach for the cause of Jesus Christ!!! I am the Dark Knight, and Harvest Baptist Church is "Two-faced Harvey Dent" from the 2008 Batman movie! Like the Dark Knight, sometimes you have to become the villain in order to be the hero and protect the people! That is me! At least I know what I believe! The Bob Jones' camp cannot choose which Bible version to use, or which preacher is correct on the Gospel, or which way is right. The man with two watches never knows what time it is! Neither does the man with more than one Bible know what the truth is!!!
"Men are not saved by analyzing the truth of the Gospel. They are saved by accepting the truth of the Gospel. It is true, whether men believe it or not. It is as true as the multiplication table. Men use the multiplication table to do what the multiplication table is supposed to do. The Gospel will do what it is supposed to do. 'It is the power of God unto salvation unto every one that believeth.'" —Dr. Bob Jones Sr., "Comments On Here And Hereafter," chapter: Preaching, Evangelism, page 123; Bob Jones University Press, Inc., © 1942
Kindly I tell you, there is more hope for the Devil than the arrogant and corrupt Bob Jones University camp! I love the people at Bob Jones University and Harvest Baptist Church on Guam, but they have been deceived by Satan (2nd Corinthians 11:3-4; 11:13-15). They have left the possum trail of the Gospel, chasing the rabbit of another gospel. They have left the possum trail of the King James Bible, chasing after hundreds of corrupted English Bible revisions! I love you all, and I care about the truth, which is why I make such a big fuss. God knows my heart. Galatians 4:16, "Am I therefore become your enemy, because I tell you the truth?" 2nd Corinthians 11:6, "But though I be rude in speech, yet not in knowledge; but we have been throughly made manifest among you in all things."