What Does Acts 16:26-33 Mean?
By David J. Stewart | March 2019
There is considerable theological debate over the meaning of this passage of Scripture. Some people believe that it refers to the Roman guard being spared from execution for failing to do his job, for letting the prisoners escape. This may be the case, since Paul caught the guard with a sword ready to commit suicide. Yet, we see that the passage is also very much about salvation. So others think the passage only deals with salvation. Let's examine the Scriptures...

Acts 16:26-33, "And suddenly there was a great earthquake, so that the foundations of the prison were shaken: and immediately all the doors were opened, and every one's bands were loosed. And the keeper of the prison awaking out of his sleep, and seeing the prison doors open, he drew out his sword, and would have killed himself, supposing that the prisoners had been fled. But Paul cried with a loud voice, saying, Do thyself no harm: for we are all here. Then he called for a light, and sprang in, and came trembling, and fell down before Paul and Silas, And brought them out, and said, Sirs, what must I do to be saved? And they said, Believe on the Lord Jesus Christ, and thou shalt be saved, and thy house. And they spake unto him the word of the Lord, and to all that were in his house. And he took them the same hour of the night, and washed their stripes; and was baptized, he and all his, straightway."

It appears to me that the guard initially was only concerned for saving his physical life, but Paul used the unique situation as an opportunity to witness the Gospel to the man, and the guard received it gladly, and his entire family. So I think BOTH interpretations are partly true.

Notice the answer Paul gave to the keeper's question, "What must I do to be saved?" Paul told him to "BELIEVE." No mention is made of repenting or turning from sins. The phrase "and thy house" is simply an extended invitation to the keeper's entire family to be saved, if they would "believe" on Jesus Christ as well.

Carefully notice that they were only baptized AFTER they believed, that is, after they were saved. The man's entire family believed and received believer's baptism within that very hour. Amen! I think it is clear that this passage deals primarily with salvation.
END OF ARTICLE
---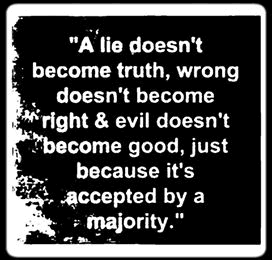 How Today's Bible Colleges Woefully Deceive Everyone
THE BATTLE OF THE AGES!
(MP3 sermon by Dr. Jack Hyles: "The King James Bible crowd is going to come out on top!")
THE REAL BATTLE (MP3 by Dr. Jack Hyles: "Bob Jones... they make light on the verbal inspiration!")
"The secret to Jack Hyles is his willingness to be repetitious of the obvious." —Singer Bill Harvey
"God has a special rebuke, again and again and again in the
Bible, toward those people who keep their neutrality in the work of God!"
—SOURCE: Pastor Jack Hyles (1926-2001), a quote from the needful and precious MP3 sermon titled: "Where Were You In The Battle?"
"The mark of the child of God is that he loves everybody!"
(a quote from Pastor Jack Hyles' classic MP3 sermon, "FORGIVENESS")
"Sometimes you may leave here and say, 'I wonder what he's mad about?'
I'm not mad about anything, I just know one thing—whatever a
preacher quits preaching on, is what his church will fill up with!"
SOURCE: Pastor Phil Kidd, a quote from the needful sermon "I AM Ashamed."
"Only the Word of God can make you a man of God!"
—a quote by Pastor Ralph "Yankee" Arnold from the awesome sermon, "The Sure Word of Prophecy."
---
Ye Must Be Born Again!
|
You Need HIS Righteousness!
|
Believe The Gospel