"Be on guard against any tampering with the Word, whether disguised as a search for truth, or a scholarly attempt at apparently hidden meanings; and beware of the confusion created by the senseless rash of new versions, translations, editions, and improvements upon the tried and tested Bible of our fathers and grandfathers."

SOURCE: Dr. M.R. DeHaan, from the excellent book, THE TABERNACLE, Pg. 101
It Matters What We Believe And Whom We Promote!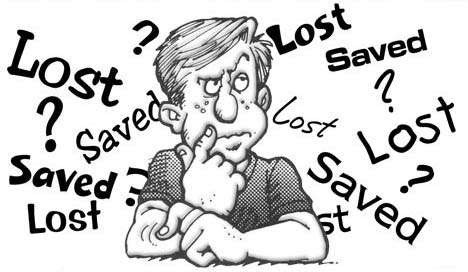 One of the things that I hate about Moody Ministries in Chicago is that they tolerate major doctrinal error. I understand that no two preachers agree on everything, but where do you draw the line of ecclesiastical separation? I mean, Billy Graham endorses the Roman Catholic prisonhouse of religion. John MacArthur says Jesus' blood never made it to the mercy seat in Heaven. MacArthur is a staunch Calvinist who denies that Christ died for all men. According to MacArthur there's no such thing as a childhood conversion, because he says salvation requires a depth of commitment to serve Christ that a child cannot grasp. What nonsense!
Acts 2:41 says that 3,000 souls were saved, baptized and added to the Church in a single day (I believe this was water baptism, not Holy Spirit baptism; but there is much debate). It would be utterly impossible for 3,000 people to be saved and baptized in one day if it was "HARD TO BELIEVE" as MacArthur teaches were true. No my friend, salvation is very simple, so simple that even a little child can be easily saved.
America's biggest Bible colleges, like Bob Jones University (BJU) and Moody Bible Institute (MBI) are dictating the lowering morals of our churches today, through the graduates they produce. The ever-changing for the worse American feminist culture is setting the moral standards in our churches and Bible colleges. Most of the female students at BJU wear pants! In every BJU church I see, the women wear sexy tight pants, even the evangelist's wives and pastor's daughters. It's wickedness!!!
Moody Bible Institute just lifted a century old ban in 2013 against smoking, booze and gambling! It's tragic! America's Bible colleges are going to Hell in a wheelbarrow! Moody now publishes all of Dr. John MacArthur's books. MacArthur is a heretical liberal who denies that Jesus' blood ever made it to the mercy seat in Heaven. Pastor Robert Thieme Jr. taught the same heresy, denying the blood in Heaven. MacArthur esteems Christ's liquid blood as an unholy (common) thing, which soaked into the dirt at Calvary and stayed there. According to John MacArthur, a proud 5-point Calvinist in his theology, children cannot be saved. John MacArthur Says There's No Such Thing As A Childhood Conversion (making salvation hard). Why does Moody Bible Institute promote this horrible man's books and endorse him at Founder's Week each year? Why do Bob Jones University graduates idolize this wicked man?
I'm shocked how many Independent Fundamental Baptist preachers idolize John MacArthur. I heard a Bob Jones graduate (an evangelist) just this week talking about the legendary John MacArthur, as if he's the Elvis Presley of the evangelical world today. It is wickedness and apostasy! MacArthur has sold nearly 10 million copies of his books. Although brilliant in many ways, that's what makes MacArthur so spiritually dangerous. Our churches are saturated with indifference and apostasy. We don't believe right anymore in many churches, because we've got the wrong Bibles and the wrong heroes! John Calvin (1509-1564) was a heretic and abusive monster, and those who follow Calvinism are being led astray into a false plan of salvation. Dr. Curtis Hutson (1934-1995) exposes Calvinism's 5-points.

The Bible Teaches a Pretribulation Rapture
I love Pastor Steven L. Anderson's preaching and bold stand for Christ. Brother Anderson pastors the Faithful Word Baptist Church in Tempe, Arizona. I do promote some of Anderson's awesome sermons, as it is becoming difficult to find hard-preaching anymore. Unfortunately, he denies Christ's imminent, sudden and unpredictable return! I won't promote those errant sermons. Anderson denies the pretribulation Rapture! To say that Christ cannot return at any time (which Steve Anderson boldly teaches) goes against everything which the Lord taught. The pretribulation Rapture is indeed a fundamental doctrine of the Christian faith, as it is intended to keep believers on their toes, anticipating Christ's imminent and unpredictable return. Through Deductive Reasoning (a method of Bible study), the doctrine of the pretribulation Rapture is clearly visible in the Word of God.
There is an increasing prevailing attitude in our Independent Fundamental Baptist churches today of elevating brotherly love above doctrinal purity and moral standards. That's what separated Dr. Hyles from the rest of the indifferent preachers of his generation, that is, Brother Hyles placed Biblical doctrine, ethical principles and moral standards as a higher priority than ecclesiastical cooperation, unity or accomplishment. It's better to have a hundred students who mean business for God, than 10,000 students who have low moral standards, deny the pretribulation Rapture, believe Lordship Salvation and are indifferent concerning all the corrupt modern Bible versions on the market today. The reason why I still promote Pastor Steven L. Anderson in Tempe, Arizona, is because his preaching is excellent and because he is what we call "real people!" You gotta love the guy! I am glad that Brother Anderson exposes the modern corrupt New Age Bible versions, same-sex unions and the heresy of Zionism.
And by the way, kindly, I don't understand any preacher saying that he doesn't like to criticize modern corrupt Bible versions, because it might offend someone. You mean you'd rather let them keep using a New International Version (NIV) that removes mention of the precious blood of Jesus 15-times!!! That says Jesus is not God in Philippians 2:6! That says Jesus is no longer the begotten Son of God in John 3:16! That says a leper no longer worships Jesus in Matthew 8:2! That changes and removes 64,000 words from the King James Bible! What? You don't want to warn people about that perverted Satanic Bible version??? My God in Heaven, what is happening to our Independent Fundamental Baptist churches today? Psalms 12:1, "Help, LORD; for the godly man ceaseth; for the faithful fail from among the children of men."

Having Done All To Stand!
The Bible says in Ephesians 6:13 that having done all, the Christian believer ought to stand! The common denominator in all of America's apostate Bible collages today is INDIFFERENCE. May I point out again that the New Testament quotes the Old Testament 845 times. These are copies of the originals and not the originals.
I wouldn't send my dog to any liberal so-called Bible college to have their faith shaken in the King James Bible. These so-called Bible colleges cater to the horde of new modern corrupted Bible versions. I'm tired of homosexuals putting their hands on the Bible, removing the word "sodomite" and saying that Jesus is no longer "worshipped" or "begotten." Why would anyone use the New International Version (NIV)? The Devil has a new Bible version for you!
I consider the fine folks at FBCH and HAC friends, and always have been a friend to them. My heart is with them all. Albeit, I am concerned where we are headed as Independent Fundamental Baptists, and foremost as born-again Christians. The King James Bible is the only Bible that uplifts the deity of Christ, still calls the Holy Spirit a "He," and doesn't cater to lesbians and feminists. And by the way, the name and doctrine of "Lucifer" have been removed from all modern Bible versions in Isaiah 14:12. It matters which Bible you use!!! We ought to warn new believers about the plethora of satanically inspired Bibles available on the market today, because this lazy generation will go for the watered-down corrupt Bible versions every time! The next generation will embrace what this generation tolerates. Why are we tolerating all these satanic corrupted modern Bible versions?
If someone put a few drops of arsenic or cyanide poison in a glass of milk, would you warn the person about to drink it? Yes, of course you would. So why do we become indifferent concerning the Bible, saying that we don't want to offend baby believers by criticizing their poisonous Bibles? Corrupt Bible versions can only bring forth corrupt fruit. I've actually had people attempt to use Philippians 2:6 in the NIV to claim that Jesus is not God. Read it for yourself! In Philippians 2:6 of the NIV, Jesus is no longer EQUAL with God; but rather, it says Jesus could not grasp equality with God. The NIV is Wicked! Vile! Blasphemy! We need to warn people about this demonic garbage!
Thankfully, as of 2014 HAC and FBCH use only the King James Bible, but there is a deafening silence overshadowing their entire ministry concerning the inspiration of the King James Bible itself, and will continue until they clear the air. I guarantee you that if they don't clear the air and reestablish their original doctrinal position, it's just a matter of time until they WILL go the same route as Bob Jones University, who tolerate modern corrupt Bible versions. Most Bob Jones churches prefer the King James Bible, but the modern corrupt Bible versions are tolerated, never criticized and even encouraged by some. Basically, in most Bob-Jones-influenced churches today, you can use whatever Bible you want and no one will ever point out anything wrong with any of them. It's wickedness and apostasy!!! God only wrote ONE BOOK! John Wesley is correct, "What one generation tolerates, the next generation will embrace!"
William Guy Carr (1895-1959), in PAWNS IN THE GAME, states on page 178...
People who wish to remain FREE can follow only one plan of action. They must support Christianity against ALL forms of atheism and secularism. (SOURCE: PAWNS IN THE GAME, page 127, by William Guy Carr, 1958).
We ought not promote those wayward ministers who ruthlessly attack the pretribulation Rapture and go against the Word of God. Jesus said that no man knows when He is going to return, which only a pretribulation Rapture supports. There are many ways to befriend a weaker Christian brother, embracing him with Christ's unconditional love to help restore him, without promoting his damaging heresy on the postribulation Rapture, which most people are succumbing to in churches today. We are losing the spiritual battle in America today. Still, the Church on its worst day is better than the world on its best day! Amen! We are more than conquerors the Bible says in Christ Jesus Who loves us. Romans 8:37, "Nay, in all these things we are more than conquerors through him that loved us."
Many Baptist churches are getting caught up into the Lordship Salvation heresy. There is no question that most of these Christian leaders are very sincere. One such false prophet on the plan of salvation is Evangelist Ray Comfort. I admire Ray Comfort tremendously for his public boldness for Christ, and I agree completely with his application of the law to compel sinners to see their need for Jesus Christ (Galatians 2:24-26); however, Mr. Comfort has been teaching since the mid-nineties when he started his ministry that in order to be saved, a person must cease from willful sinning and forsake the sinful world. This is religion at it's best, and theology at its worst! It is another gospel. Satan's greatest weapon is to con people into living the Christian life without ever being born-again. Salvation is not doing your best, it is having Christ's best put to your account through receiving Him by faith.